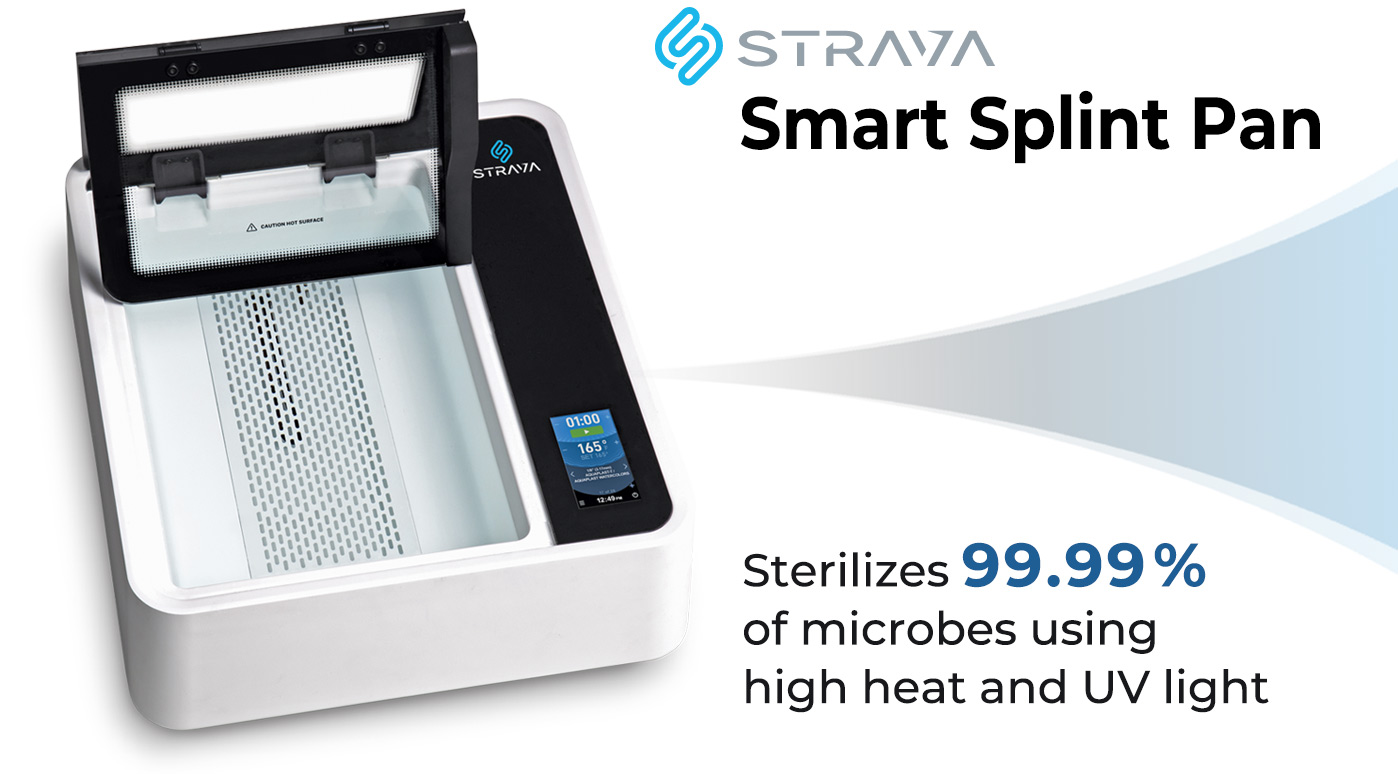 Systematic Sterilization
The Strava™ Smart Splint Pan is designed with a state-of-the-art cleaning system for infection prevention. The UV sterilization system pump 100% of the water every 2 minutes over a UV light, combined with a high-heat Sanitation Mode to ensure water is 99.99% free of microbes. This systematic approach makes the Strava™ Smart Splint Pan the most sanitary on the market, without exception. Meets the IEC61010-2 safety rating for hospital and international compliance.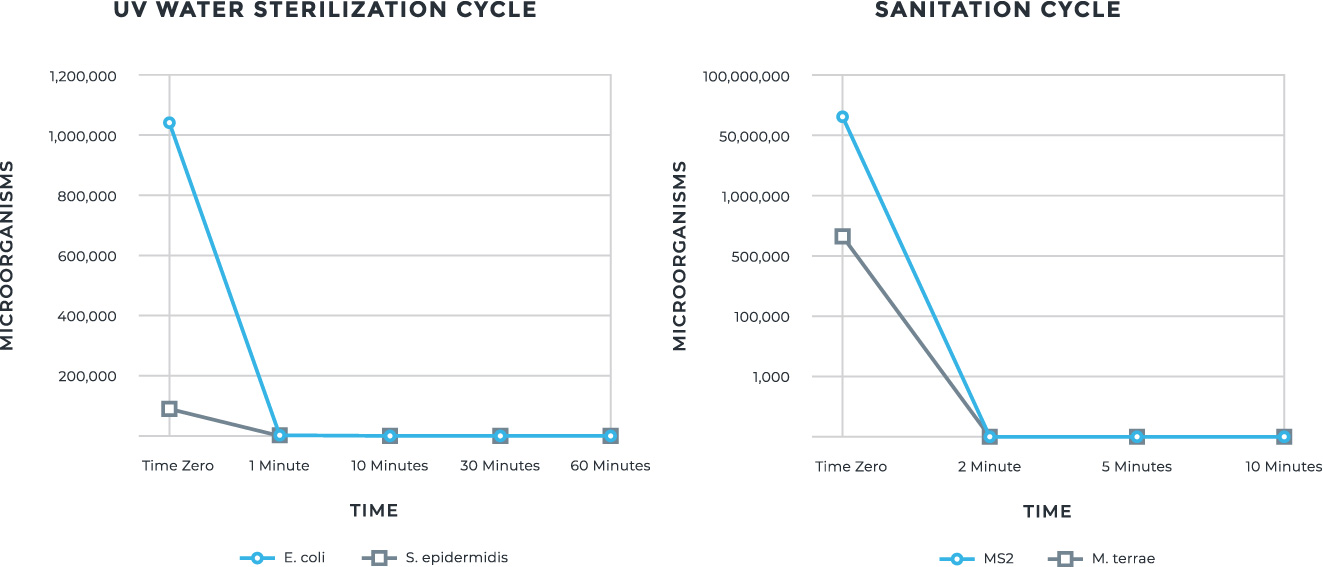 Smart Technology
Full color touch screen allows the user to browse and select preloaded thermoplastic settings from top manufacturers, or create their own custom settings.
Cold water can be heated to precise thermoplastic temperature in less than 20 minutes.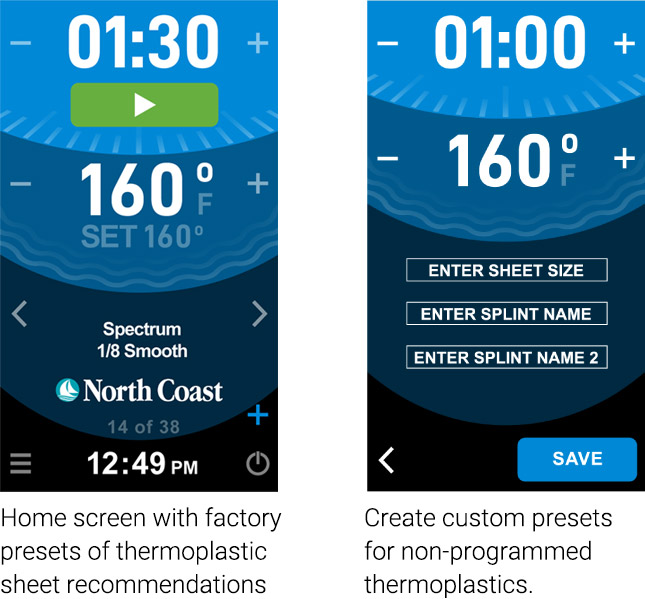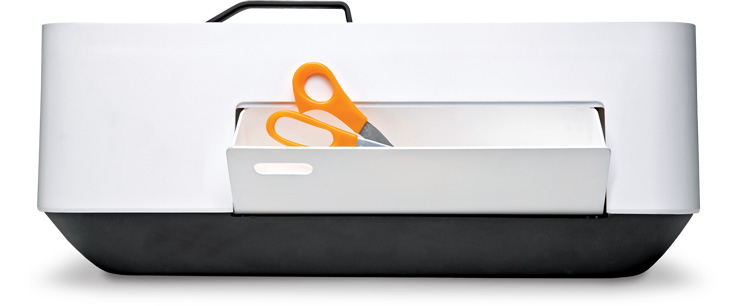 Clean, Smart Design
Chassis construction is made of thermoset composite, which allows for minimal heat dissipation, and includes a scissor compartment. The transparent, hinged lid prevents water from dripping outside the tub, and allows a clinician to monitor thermoplastics.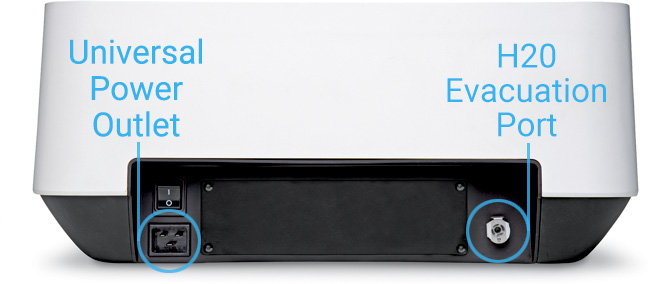 Global Compatibility
The universal power outlet is designed to be globally compatible for International compliance. Whether your power source is 110V or 220V, the Strava Smart Splint Pan will adapt automatically (110V power cord supplied). An accelerator pump removes all water from the unit in minutes via the H20 evacuation port (hose included).
Product Dimensions
The Strava™ Smart Splint Pan was designed to work in vertically tight spaces. The hinged lid only requires 18.5″ of vertical clearance, and functions well under hanging wall cabinets.
External Dimensions: 20″ x 23″ x 9″ (52 x 59 x 23 cm)
Tub Dimensions: 13″ x 19″ x 6″ (32 x 49 x 15 cm)
The only splint pan you
will ever want to buy


See what else North Coast has to offer!
Our full site search and categories are below: