This year North Coast Medical is exhibiting at the AMTA National Massage Convention in Pittsburgh,PA ,where we will be featuring the 1st edition of our Professional Massage Catalog along with special event promotions that you won't want to miss out on! The products in this catalog have been carefully selected and evaluated by our expert team of massage professionals in order to deliver the highest quality and value. Promoting, elevating and helping to advance the art, science and practice of massage therapy is the essence of this catalog.
For nearly four decades, North Coast Medical has manufactured, supplied and distributed a broad range of industry-leading products for rehabilitation medical care. As a leader in Occupational, Physical and Hand Therapy markets, we are excited to now bring you the finest products in Professional Massage Therapy.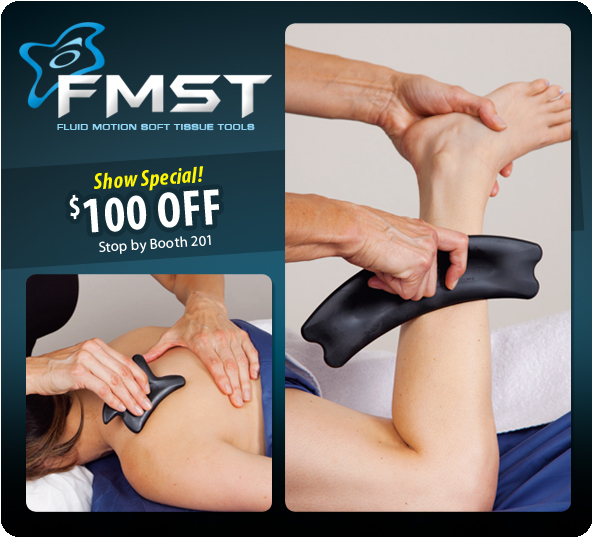 Fluid Motion Soft Tissue Tools
At the AMTA conference we will be featuring live educational demonstrations of the Fluid Motion Soft Tissue (FMST) tools by the inventor himself, Dr. Jerad Bludorn, DC. He will be demonstrating the different ways this tool can be used to assist with soft tissue adhesions, trigger point therapy and scar management.

Virtual Showroom™
North Coast Medical will be unveiling our Virtual Showroom™ technology – an e-commerce system that allows therapists instant access to our entire e-commerce product offering. You'll be amazed with what you can do with it!

Let us help you provide your patients with a pathway to wellness! Be sure to stop by booth #201 and #203 to learn more about our great products, event specials and advanced technology.
Not able to catch us at this event? No problem. Click here to see future shows we will be attending.