North Coast Medical is headed to Philadelphia, PA for the 2017 AOTA Annual Conference, March 15th-18th. We are excited to introduce our technological tools, as well as our Rainbow Bands.
Visit us at booths #400 and #401 to see each of the following products and more.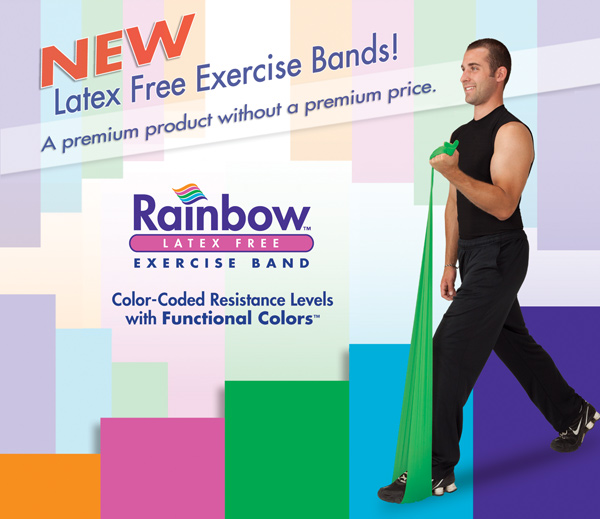 Finally, A Premium Latex Free Exercise Band with functional colors, without a premium price!
Rainbow Exercise Bands make use of color-coded resistance levels with functional colors. Stop by the North Coast booth to demo all the color levels!

Stop by and experience a live demonstration of our Virtual Showroom Technology™ and see how it can be integrated into your website in less than a minute! Our Virtual Showroom Technology™ (VSR) gives you the ability to offer our e-commerce products on your own website and North Coast Medical takes care of everything else, from processing, and fulfilling and post-sale support. See for yourself how easy it is to manage your Friends & Colleagues Affiliate Program™, and track your sales and commissions in your very own Affiliate Dashboard. You'll be amazed what you can do with it!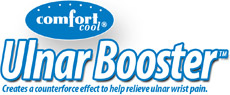 This year we will be showcasing our Comfort Cool® Ulnar Booster™ wrist splint, that has been designed specifically for people experiencing ulnar-sided wrist pain and midcarpal instability. The Ulnar Booster™ wrist splint provides biomechanical counter forces to the ulnar carpus while depressing the ulnar styloid in order to help realign and stabilize the carpal bones. This lightweight, unique splint helps restrict painful wrist motion while still allowing functional hand use.

We are very excited to be exhibiting Obi at AOTA this year! Obi benefits people of all ages living with conditions affecting the upper extremities. Obi creates a more empowering, traditional, and dignified dining experience by allowing the diner to control food selection and pace of eating.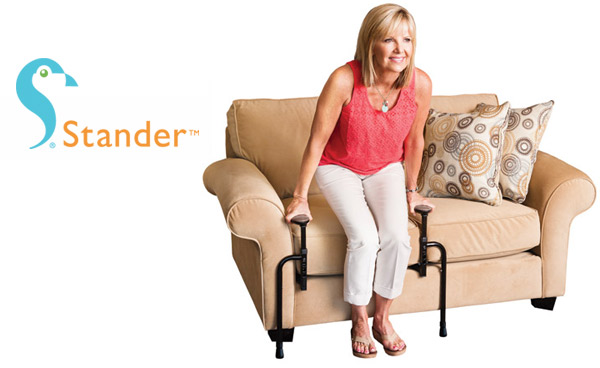 Stander™ has teamed up with us to bring you the latest innovations in mobility aids. Their team of experts will be onsite to provide demonstrations of their products and answer any of your questions.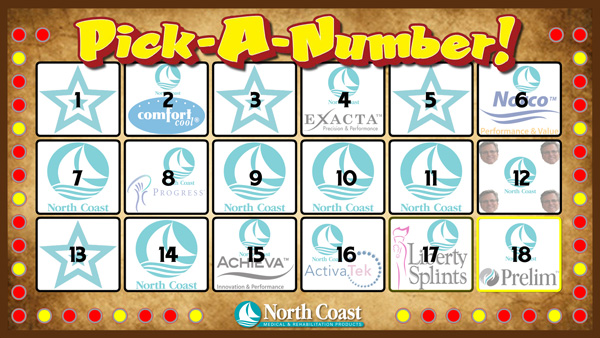 Pick-A-Number!
Whether you're driving or flying. Be sure to participate in our one of a kind Pick-A-Number game to take home a great prize donated by the following sponsors:
Stander / Obi / Dycem
Everyone who plays wins instantly! When you play our famous Pick-a-Number game you automatically get entered into our grand prize raffle. On April 9th at precisely 2:00pm you have the chance to win our $500 dollar grand prize! You must be there to win. We look forward to greeting you in the great city of Chicago on April 7th-9th, 2016.

Sincere appreciation to the following sponsors for their support at APTA Combined Sections Meeting 2017!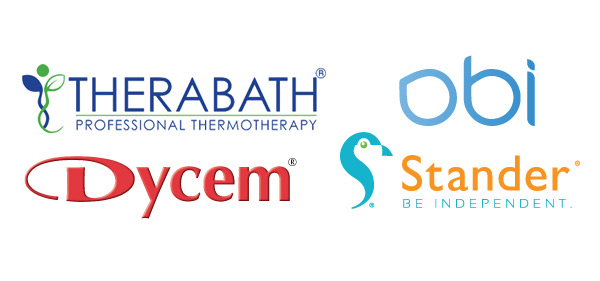 Click here to see future shows we will be attending.