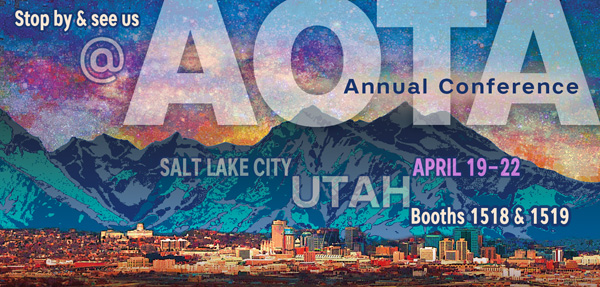 North Coast Medical is headed to Salt Lake City, UT for the 2018 AOTA Annual Conference, April 19 – 22. We are excited to introduce new products this year, and of course, our game booth will be the place to be with giveaways and a $500 grand prize.
Visit us at booths #1518 and #1519 to see each of the following products and more.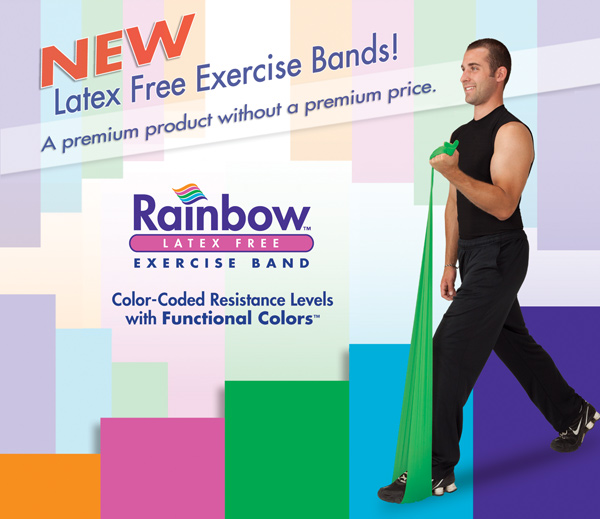 Finally, A Premium Latex Free Exercise Band with functional colors, without a premium price!
Rainbow Exercise Bands make use of color-coded resistance levels with functional colors. Stop by the North Coast booth to demo all the color levels!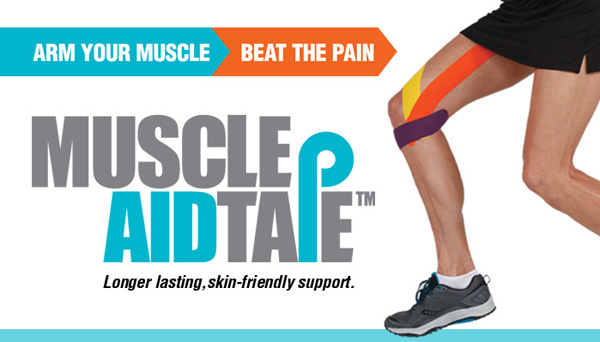 Strengthen performance, relieve muscle pain, and facilitate healing.
MuscleAidTape™ utilizes the latest sports medicine taping technology to provide drug-free muscle and joint pain relief. It provides strong support while increasing blood circulation to facilitate rapid healing. Stop by the North Coast Medical booth for a free taping!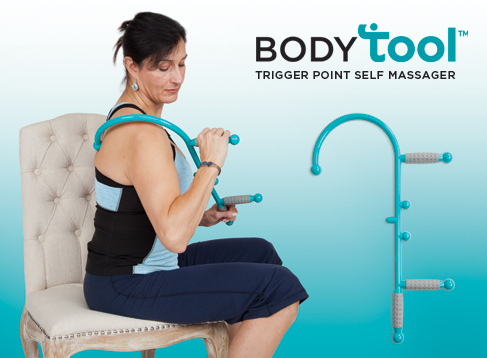 Body Tool™
Premium quality self-massager for hard to reach muscles.
The Body Tool™ is a self-massager designed to target trigger points and muscle knots in the body assisting with the temporary release of muscular tension. It features seven knobs; strategically placed to control pressure to the desired areas for trigger point release and breaking up myofascial tissue. The Body Tool™ is designed with unique non-slip grip handles to allow better control and effectiveness for targeting trigger points in the neck, shoulders, back, arms, legs, torso, and feet.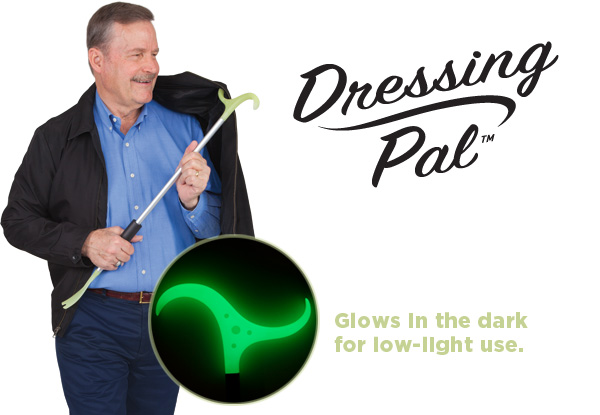 Norco™ Dressing Pal™
The Norco™ Dressing Pal™ allows persons with limited mobility to dress without having to bend over. This product is a two-in-one dressing stick/shoehorn, with glow-in-the-dark technology for easier use in low-light situations. We've added a lightweight, soft foam grip for comfortable handling. Both dressing stick and shoehorn are compatible with all types of clothing/shoes.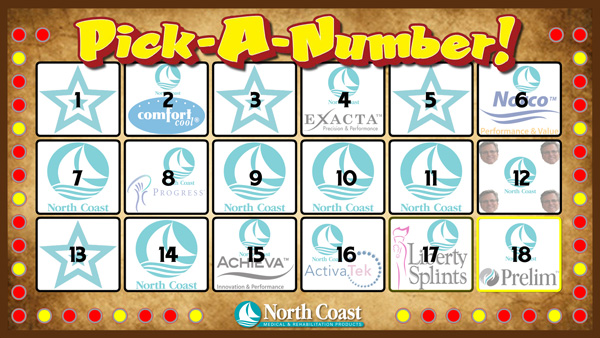 Pick-A-Number!
Whether you're driving or flying, be sure to participate in our one of a kind Pick-A-Number game to take home a great prize donated by the following sponsors:
MuscleAidTape / Obi / Performance Health
Everyone who plays wins instantly! When you play our famous Pick-a-Number game you automatically get entered into our grand prize raffle. On April 22nd at precisely 1:30pm you have the chance to win our $500 dollar grand prize! You must be there to win. We look forward to greeting you in the great city of Salt Lake.

Sincere appreciation to the following sponsors for their support at AOTA Annual Conference 2018!