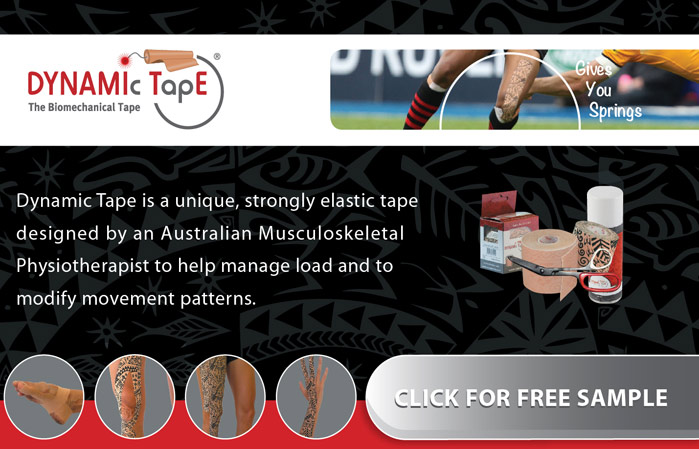 Originally developed for athletes, sports and musculoskeletal physiotherapy, it is increasingly becoming an essential tool for therapists of all disciplines proving popular with neurological, pediatric and hand therapists.
Dynamic Tape® is specially designed, highly elastic tape (over 200%) and is completely different from rigid sports tapes and kinesiology tapes. It's unique properties and four way stretch allow for truly biomechanical approach to taping, something that integrates well with a clinician's clinical reasoning process.
The tape is applied in a way that allows the elastic energy to decelerate motion and absorb load (eccentric), store energy once deceleration is complete and then re-inject it back into the system as shortening commences (concentric), in much the same way as a bungee cord. In this way it can assist weak, injured or overloaded muscles or can be used to modify movement patterns to indirectly reduce loading or improve technique.
Dynamic Tape® is extremely soft, highly conformable, breathable and water resistant.
Free samples available to Healthcare professionals only.