Norco™ Compression Gloves
Click an image to enlarge
Norco™ Compression Gloves offer a comfortable light to moderate compression option.
Two wrist lengths and two finger styles feature an open slit in the cuff for easy application and non-constricting fit.
Made of soft, silky nylon and spandex blend, with seams on the outside.
Gloves provide a light to moderate soft, gentle, even compression.
Wrist Length measures 1-1/2" (3.8cm) proximal to wrist crease.
Over the Wrist Length measures 3" (7.6cm) proximal to wrist crease.
Sold individually, Left or Right.
Not made with natural rubber latex.
Consult with your doctor or therapist before using.
To size, measure palm circumference.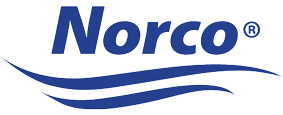 Special Order: Items that either ship directly from the factory, is made to order or those that require additional shipping considerations. Special orders can be placed by calling customer service at 800.821.9319. Please login to view professional pricing or inquire whfdsfdsen placing your order. Special Orders are processed in a timely manner to assure customer satisfaction.
Volumetric Specifications
Unit Weight: .05 - .07 lbs.
Case Specifications
Inner Carton Quantity: 50 pcs.
Inner Carton Shipping Weight: 4 lbs.
Inner Carton Dimensions: 11cm x 9cm x 4.5cm
Master Carton Quantity: 300 pcs.
Master Carton Shipping Weight: 28 lbs.
Master Carton Dimensions: 19cm x 14cm x 12cm

Item GTIN Barcodes
NC53212 - 768627532129
NC53213 - 768627532136
NC53214 - 768627532143
NC53215 - 768627532150
NC53216 - 768627532167
NC53217 - 768627532174
NC53222 - 768627532228
NC53223 - 768627532235
NC53224 - 768627532242
NC53225 - 768627532259
NC53226 - 768627532266
NC53227 - 768627532273
NC53200 - 768627532006
NC53201 - 768627532013
NC53202 - 768627532020
NC53203 - 768627532037
NC53204 - 768627532044
NC53205 - 768627532051

Retail Ready: Shelf – Yes, Peg – Yes
Virtual Showroom™ Approved: Yes
Hazmat: None
HCPCS*: L3999
Click on a link above to highlight the affected items below
* North Coast Medical, Inc. cannot guarantee that suggested codes are the most current available. This information is not intended to be, nor should it be considered billing or legal advice. It is within the sole discretion of the customer to determine the appropriate billing code, as well as whether the use of a product complies with medical necessity.
In-Stock Items: Orders received before 6:30 pm EST will ship the same day.


Out-of Stock Items: Shipment times will vary, depending on expected arrival to our inventory. The typical wait time is just a few days. Orders with both in-stock and out-of-stock items will be shipped partial, with any out-of-stock items being back-ordered and shipped complete when all back-ordered items are available. Note: All freight and handling charges are calculated on the original order. Back-orders ship and invoice separately and will not be charged additional freight and handling.


Direct-Ship Items: Direct-Ship items are shipped directly from the manufacturer. We place orders with the manufacturer within a few hours of receipt of your order. Shipping times will vary, depending on the efficiency of the individual manufacturer.


Special Order Items: Require additional information such as delivery environment and service level in order to provide an accurate shipping cost and expected date of delivery from the manufacturer.


On Demand: Can be expected in 10-15 days. When orders are placed for these items, we will order them from the manufacture, and they will be included in our next incoming shipment. Once we receive your items, we will ship them to you from one of our two domestic warehouses. Note: We place orders with our vendors once a week, typically on Mondays.


Drop Ship: Are placed with the manufacturer within 24 hours of receipt and are shipped directly from the manufacturer to your specified address. Shipping times vary as it is based on manufacturers inventory availability and/or ordering processing time.
At the last conference I attended North Coast Medical gave me a sample of the new edema glove they are carrying from Norco Therapeutic Compression Gloves. It is nicer than the ones we presently carry. The wrist cuff has a slit in it making it easier to get on the hand. Right now we have to overstretch the wrist and break the stitching in order to put them on and even then they tend to be tight at the wrist. [...] now I'd really like to change over to to the Norco gloves - Sharon A, PT & CHT
Submit your testimonial for the Norco™ Therapeutic Compression Gloves, or any other product to custserv@ncmedical.com
If excess thread is found, Do not cut may cause unraveling of the seams.
| Item Number | | Size | MP Circumference | Hand | | Availability | Price | Qty |
| --- | --- | --- | --- | --- | --- | --- | --- | --- |
| NC53212 | | Small | 7" to 8" (18 to 20cm) | Left | | In Stock | | |
| NC53213 | | Small | 7" to 8" (18 to 20cm) | Right | | In Stock | | |
| NC53214 | | Medium | 7-1/2" to 8-1/2" (19 to 22cm) | Left | | In Stock | | |
| NC53215 | | Medium | 7-1/2" to 8-1/2" (19 to 22cm) | Right | | In Stock | | |
| NC53216 | | Large | 8" to 10" (20 to 25cm) | Left | | In Stock | | |
| NC53217 | | Large | 8" to 10" (20 to 25cm) | Right | | In Stock | | |
| Item Number | | Size | MP Circumference | Hand | | Availability | Price | Qty |
| --- | --- | --- | --- | --- | --- | --- | --- | --- |
| NC53222 | | Small | 7" to 8" (18 to 20cm) | Left | | In Stock | | |
| NC53223 | | Small | 7" to 8" (18 to 20cm) | Right | | In Stock | | |
| NC53224 | | Medium | 7-1/2" to 8-1/2" (19 to 22cm) | Left | | In Stock | | |
| NC53225 | | Medium | 7-1/2" to 8-1/2" (19 to 22cm) | Right | | In Stock | | |
| NC53226 | | Large | 8" to 10" (20 to 25cm) | Left | | In Stock | | |
| NC53227 | | Large | 8" to 10" (20 to 25cm) | Right | | In Stock | | |
| Item Number | | Size | MP Circumference | Hand | | Availability | Price | Qty |
| --- | --- | --- | --- | --- | --- | --- | --- | --- |
| NC53200 | | Small | 7" to 8" (18 to 20cm) | Left | | In Stock | | |
| NC53201 | | Small | 7" to 8" (18 to 20cm) | Right | | In Stock | | |
| NC53202 | | Medium | 7-1/2" to 8-1/2" (19 to 22cm) | Left | | In Stock | | |
| NC53203 | | Medium | 7-1/2" to 8-1/2" (19 to 22cm) | Right | | In Stock | | |
| NC53204 | | Large | 8" to 10" (20 to 25cm) | Left | | In Stock | | |
| NC53205 | | Large | 8" to 10" (20 to 25cm) | Right | | In Stock | | |