Anchor Fix™ Underwrap Tape
Click an image to enlarge
Versatile underwrap provides gentle protection.
Anchor Fix™ Underwrap Tape is a non-woven, hypoallergenic, white fabric underwrap that is used under rigid strapping tapes where the tape must stay in position under extreme stress and/or sweat.
Use in conjunction with Anchor™ Rigid Strapping Tape for knee or shoulder taping techniques.
The latex-free, acrylic adhesive in Anchor Fix™ is better tolerated by the skin and helps to alleviate skin trauma when regularly taping is done with Anchor™ Rigid Strapping Tape.
Also used to adhere bandages or gauze against the skin.
Used by athletes as a skin protector to prevent "turf-burns."
Rolls measure 2" (5.1cm) wide x 11yd (10m) long.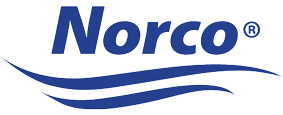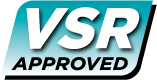 Special Order: Items that either ship directly from the factory, is made to order or those that require additional shipping considerations. Special orders can be placed by calling customer service at 800.821.9319. Please login to view professional pricing or inquire whfdsfdsen placing your order. Special Orders are processed in a timely manner to assure customer satisfaction.
Item Specifications
Weight: 0.6 lbs.
Item GTIN barcode
NC22001-2 - 768627000192
NC22001-4 - 768627000468
Retail Ready: Yes, shelf able (peg able, hang able)
Virtual Showroom™ Approved: Yes
Hazmat: None
HCPCS*: A4450
Click on a link above to highlight the affected items below
* North Coast Medical, Inc. cannot guarantee that suggested codes are the most current available. This information is not intended to be, nor should it be considered billing or legal advice. It is within the sole discretion of the customer to determine the appropriate billing code, as well as whether the use of a product complies with medical necessity.
In-Stock Items: Orders received before 6:30 pm EST will ship the same day.


Out-of Stock Items: Shipment times will vary, depending on expected arrival to our inventory. The typical wait time is just a few days. Orders with both in-stock and out-of-stock items will be shipped partial, with any out-of-stock items being back-ordered and shipped complete when all back-ordered items are available. Note: All freight and handling charges are calculated on the original order. Back-orders ship and invoice separately and will not be charged additional freight and handling.


Direct-Ship Items: Direct-Ship items are shipped directly from the manufacturer. We place orders with the manufacturer within a few hours of receipt of your order. Shipping times will vary, depending on the efficiency of the individual manufacturer.


Special Order Items: Require additional information such as delivery environment and service level in order to provide an accurate shipping cost and expected date of delivery from the manufacturer.


On Demand: Can be expected in 10-15 days. When orders are placed for these items, we will order them from the manufacture, and they will be included in our next incoming shipment. Once we receive your items, we will ship them to you from one of our two domestic warehouses. Note: We place orders with our vendors once a week, typically on Mondays.


Drop Ship: Are placed with the manufacturer within 24 hours of receipt and are shipped directly from the manufacturer to your specified address. Shipping times vary as it is based on manufacturers inventory availability and/or ordering processing time.
| Item Number | | Width | Length | You Get | | Availability | Price | Qty |
| --- | --- | --- | --- | --- | --- | --- | --- | --- |
| NC22001-2 | | 2" (5.1cm) | 11 yd. (10m) | 1 Roll | | In Stock | | |
| Item Number | | Price | Qty | |
| --- | --- | --- | --- | --- |
| NC22001-2 | | | | Details > |