IMPACT™ Hemp Extract Pain Oils and Lotion

Organic, all-natural plant-based formula contains Ayurveda herbs and medical-grade essential oils.
Contains CBD from USA-grown hemp extract.
Roll-on oil applicator makes it to easy to apply, penetrates deep into skin tissues.
Airless lotion pump container keeps lotion free from contamination and extends shelf life.
May help with symptoms of acute and chronic pain including: inflammation, arthritis, tendinitis, strains, sprains, nerve damage, neuropathy, headaches, sciatica, fibromyalgia, and cramping.
Formulated by Ayurveda PH.D. doctors and CBD experts.
Produced in an FDA, USA Organic, ISO, and WHO-GMP certified facility to ensure the highest quality and standards.
Available in Full-Spectrum and Broad-Spectrum (THC-Free).
Sales restrictions may apply in some states.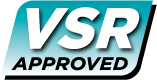 Special Order: Items that either ship directly from the factory, is made to order or those that require additional shipping considerations. Special orders can be placed by calling customer service at 800.821.9319. Please login to view professional pricing or inquire whfdsfdsen placing your order. Special Orders are processed in a timely manner to assure customer satisfaction.
Hazmat: None

HCPCS*: None
* North Coast Medical, Inc. cannot guarantee that suggested codes are the most current available. This information is not intended to be, nor should it be considered billing or legal advice. It is within the sole discretion of the customer to determine the appropriate billing code, as well as whether the use of a product complies with medical necessity.
Item Availability Definitions
In Stock: Standard shipping orders received before 5pm EST will ship the same day.
Expedited shipping orders received before 11am EST will ship the same day.


Out of Stock: Shipment times will vary, depending on expected arrival to our inventory. The typical wait time is just a few days. Orders with both in-stock and out-of-stock items will be shipped partial, with any out-of-stock items being back-ordered and shipped complete when all back-ordered items are available. Note: All freight and handling charges are calculated on the original order. Back-orders ship and invoice separately and will not be charged additional freight and handling.


Pending: We are not able to provide a reasonable expected date due to supply chain & other interruptions from the manufacturer. We will continue to accept orders for these items and fulfill them on a first-come, first-serve basis as inventory becomes available


Direct Ship: Direct-Ship items are shipped directly from the manufacturer. We place orders with the manufacturer within a few hours of receipt of your order. Shipping times will vary, depending on the efficiency of the individual manufacturer.


Special Order: Requires additional information such as delivery environment and service level in order to provide an accurate shipping cost and expected date of delivery from the manufacturer.


On Demand: Can be expected in 10-15 days. When orders are placed for these items, we will order them from the manufacture, and they will be included in our next incoming shipment. Once we receive your items, we will ship them to you from one of our two domestic warehouses. Note: We place orders with our vendors once a week, typically on Mondays.


OIL INGREDIENTS
USA Organically Grown Full-Spectrum Hemp Extract, *Mahanaryan Oil, Tea Tree, Sandalwood, Arnica Flower, Ginger, Spearmint, Turmeric Root, Lavender, Eucalyptus Leaf, German Chamomile, Roman Chamomile, Rosemary, Oregano, Piper Nigrum, Mentha Piperita, Clove, White Willow Bark, Sweet Basil, Cinnamon, Devil's Claw, Indian Frankincense, Cat's Claw, Gaultheria Procumbens, Marjoram, Helichrysum Flower, Lotus Flower.
*Ingredients for Mahanarayana Oil
Asparagus root (Shatavari), Asparagus racemosus, Castor bean (Eranda) Ricinus communis, Sal Leaved desmodium root (Shalaparni) Desmodium gangeticum, Indian nightshade plant (Brihati) Solanum Indicum, Asian nightshade plant (Kantakari) Solanum violaceum, Prishniparni (Pseudarthria viscida), White turmeric root (Kasturi Haridra) Curcuma zedoaria, Chebulic Myrobalan Fruit (Haritaki) Terminalia chebula, Beleric Myrobalan fruit (Vibhitaki) Terminalia bellerica, Amla fruit (Amalaki) Emblica Officinalis, Porcupine flower (Artagalah) Barleria prionitis, Winter Cherry root (Ashwagandha) Withania somnifera, Arrowleaf Sida plant (Bala) Sida rhombifolia, Red hogweed root (Punarnava) Boerhaavia diffusa, Indian Elm root (Chirabilva) Holoptelea integrifolia, Calamus (Vacha) Acorus calamus, Dill seeds (Shatapushpa) Anethum graveolens, Sesame seeds Oil Base (Tila Thailam).
LOTION INGREDIENTS
Aloe Vera, Arrowroot Powder, Natural Beeswax, Carbomer, Ceteareth 20, Cety Alchohol, Deionized Water, Disodium EDTA, Full-Spectrum Hemp Extract, Glycerin, Glycerol Stearate, Iodopropynyl Butylcarbamate, Isopropyl Myristate, Methylparaben, Mineral Oil, Petrolatum Propylparaben, Propylene Glycol, Stearic Acid, Triethanolamine.
Essential Oils
Arnica Flower, Cat's Claw, Cinnamon Leaf, Clove Bud, Devil's Claw, Eucalyptus Leaf, German Chamomile, Ginger Root, Helichrysum Flower, CBD from American Hemp Extract, Indian Frankincense, Lavender Flower, Mahanarayana Oil, Sweet Marjoram, Peppermint, Roman Chamomile, Rosemary, Spearmint Leaf, Sweet Basil, Turmeric Root, White Willow Bark, Wintergreen.
Terpenes
Alpha Pinene, Beta Pinene, Beta-Caryophyllene, Humulene, Linalool, Myrcene
| Item Number | | Description | Volume | Type | | | Availability | Price | Qty |
| --- | --- | --- | --- | --- | --- | --- | --- | --- | --- |
| NC70722 | | IMPACT™ Hemp Extract Pain Oil, 500mg | .33 fl oz (10ml) | Full-Spectrum | | | In Stock | | |
| NC70723 | | IMPACT™ Hemp Extract Pain Oil, 1000mg | .33 fl oz (10ml) | Broad-Spectrum (THC-Free) | | | In Stock | | |
Item Number
Price
Qty
NC70722
In Stock

Description:&nbsp&nbsp

IMPACT™ Hemp Extract Pain Oil, 500mg

Volume:&nbsp&nbsp

.33 fl oz (10ml)

Type:&nbsp&nbsp

Full-Spectrum

NC70723
In Stock

Description:&nbsp&nbsp

IMPACT™ Hemp Extract Pain Oil, 1000mg

Volume:&nbsp&nbsp

.33 fl oz (10ml)

Type:&nbsp&nbsp

Broad-Spectrum (THC-Free)
| Item Number | | Description | Volume | Type | | | Availability | Price | Qty |
| --- | --- | --- | --- | --- | --- | --- | --- | --- | --- |
| NC70724 | | IMPACT™ Hemp Extract Pain Lotion, 1,000mg | 1.75 oz (50.3 ml) | Full-Spectrum | | | In Stock | | |
Item Number
Price
Qty
NC70724
In Stock

Description:&nbsp&nbsp

IMPACT™ Hemp Extract Pain Lotion, 1,000mg

Volume:&nbsp&nbsp

1.75 oz (50.3 ml)

Type:&nbsp&nbsp

Full-Spectrum