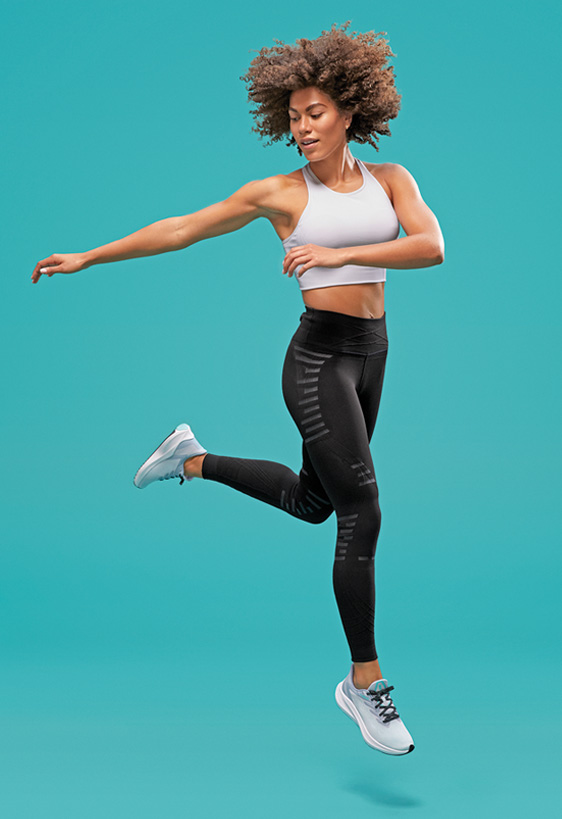 Stoko is changing the game, creating the world's first medical-grade Supportive Apparel for the athlete in all of us.
The K1 lower-extremity orthopedic garment series support the back, hips and knees. The Stoko K1 line provides similar support as traditional medical knee braces, but with comfort, function and style.
Recommended and worn by Physical Therapists and Orthopedic Surgeons, Stokos are truly revolutionary, creating a new way to support lower extremity joint alignment, ligament instabilities, aches and pains, sprains and strains.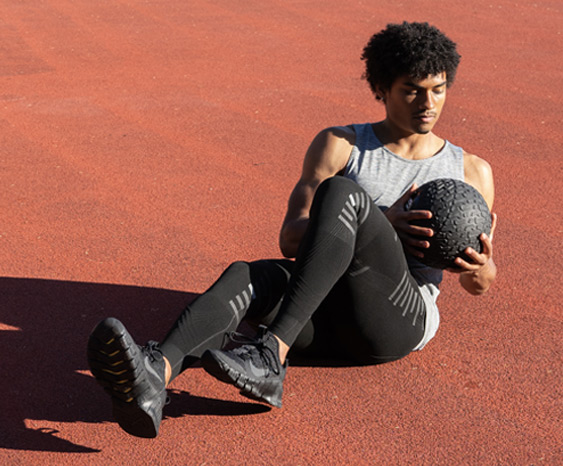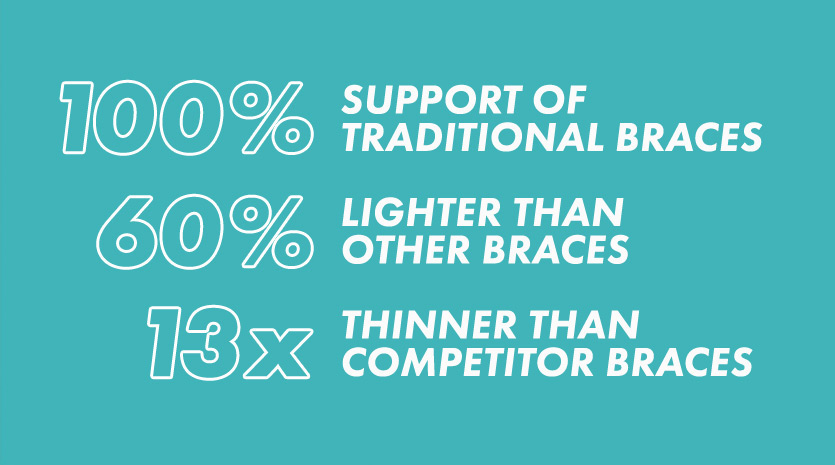 INTRODUCING THE EMBRACE SYSTEM™
Designed to mimic the ligaments in your body, the Embrace System™ is how we weave a lower extremity orthopedic support garment for both knees, hips and back into every pair of K1s.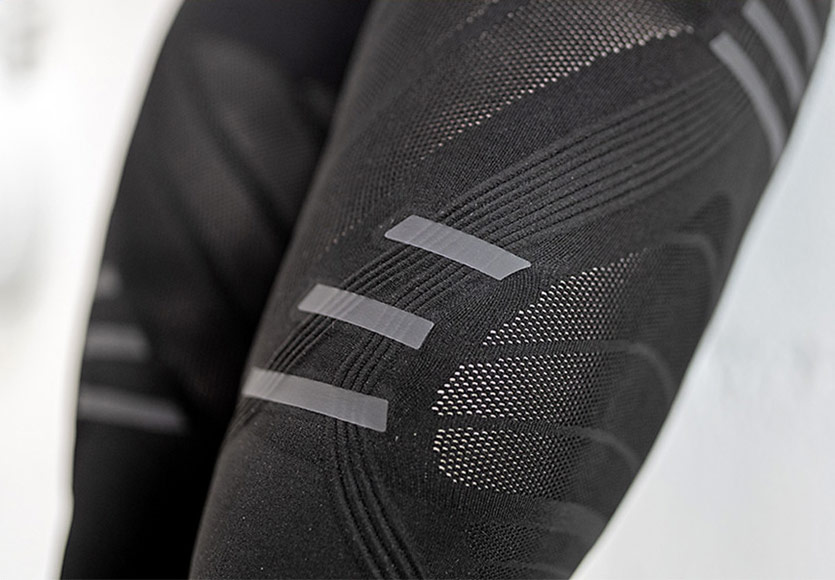 HOW IT WORKS
Integrated support cables
The Embrace System™ wraps your hips and knees with over 90ft (30m) of adjustable lightweight cables for heavy duty lower extremity support during any activity, even sleeping!
Supportive laminations
Supportive laminations lock the cables in place, providing next-level stabilization that rivals the support of traditional, clunkier braces.
Control dials for the support you need
Full adjustability allows you to control your level of support depending on the severity of your lower extremity injury and where you're at in your recovery.
THE K-LINE
K1
Features a multi-functional fabric that can be used as a base layer or outer layer; it gives all the support you want to keep doing what you love.
K1 Breathe
Includes all the benefits of the regular K1 with state-of-the-art knitted ventilation incorporated directly into the
material. It enhances your
temperature control
without sacrificing
support.
ADDITIONAL BENEFITS
Fully reactive
The Embrace System™ gives full support during applied lateral and medial force, as well as anterior and posterior movements.
Full range of motion
Cables are placed in positions that provide maximum range of motion to both knees and hips during exercise without compromising support.
Targeted compression zones
High-power fabric made from innovative 3D-knitted yarn provides targeted compression and additional blood flow benefits to the lower extremity.
Medically proven
The K1 is registered by the FDA and Health Canada as a Class 1 Medical Device and comes recommended by Physical Therapists and Orthopedic Surgeons.
K1 Tempo
Designed for running, hiking, training and everyday use. Building from the K1 Breathe, the Tempo model includes a phone pocket, key loop, and 3/4 leg length.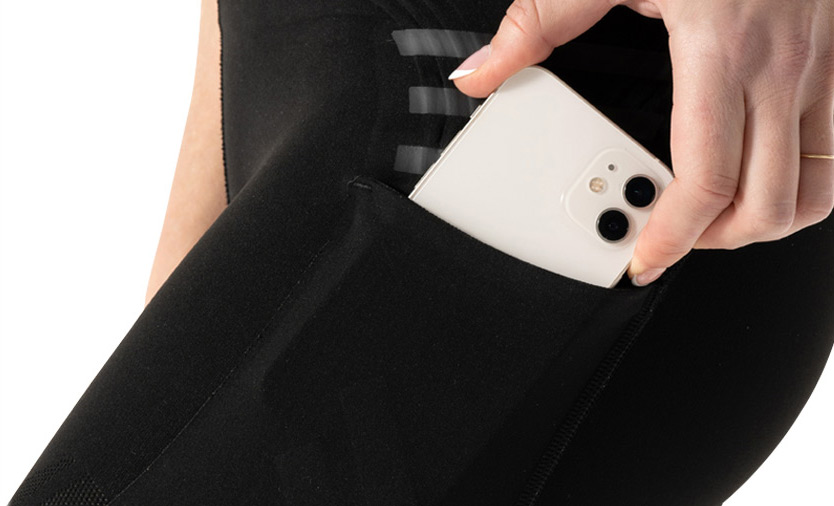 INVENTORY REDUCTION SALE

WHITE PAPER & REPORTS
Get a deeper understanding of the research and testing results that prove why this is a more comfortable and effective form of knee support.
RIGID LEVEL SUPPORT
Stoko K1 tracks within 90% of valgus support when comparing to Ossur Custom CTi (full rigid brace) and at least 2X more supportive than any soft solution.
(See Stoko K1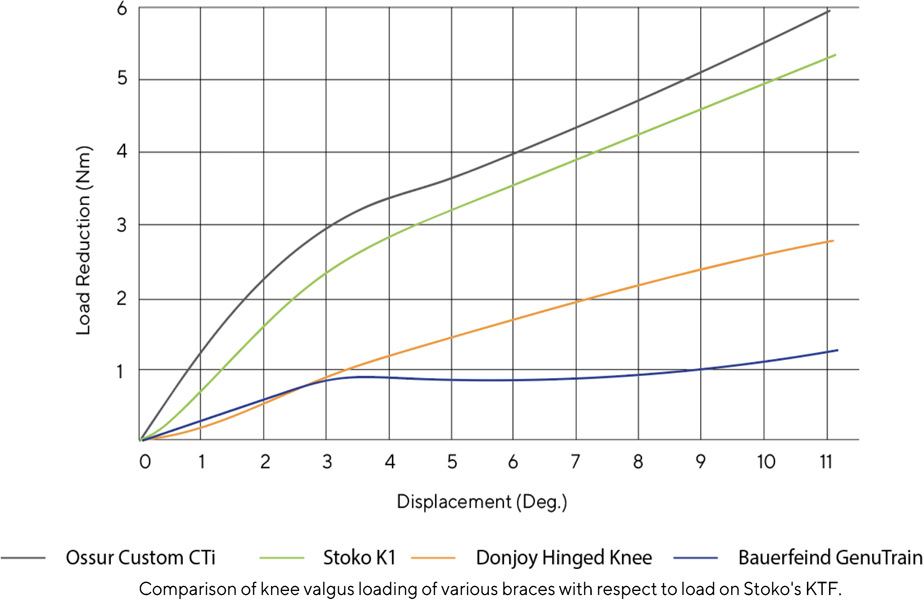 See what else North Coast has to offer!
Our full site search and categories are below: