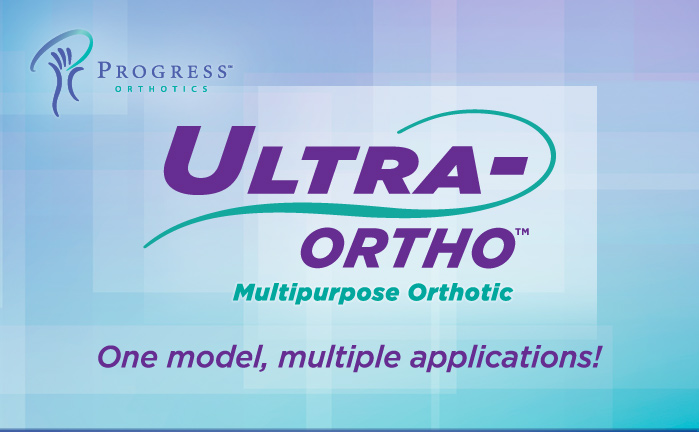 Provides wrist positioning and adjustability for both flexion and extension of the hand, wrist, thumb and digits.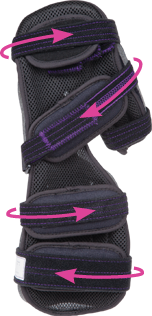 Ultra-Ortho™ is biomechanically designed to immobilize and offer adjustable support to meet a variety of therapeutic goals.
The orthotic is easily adjustable and does not cause any impingement or pressure areas when straps are fastened. This allows the orthotic to be used immediately for a variety of different types of pathologies maximizing the functional outcome and progress as needed without refitting for a new orthotic.
Applications include but are not limited to: contractures due to Dupuytren, head injury, stroke, spinal cord injuries, CVA, arthritic conditions or burns.
Direction of strapping biomechanically controls the hand, wrist, and forearm.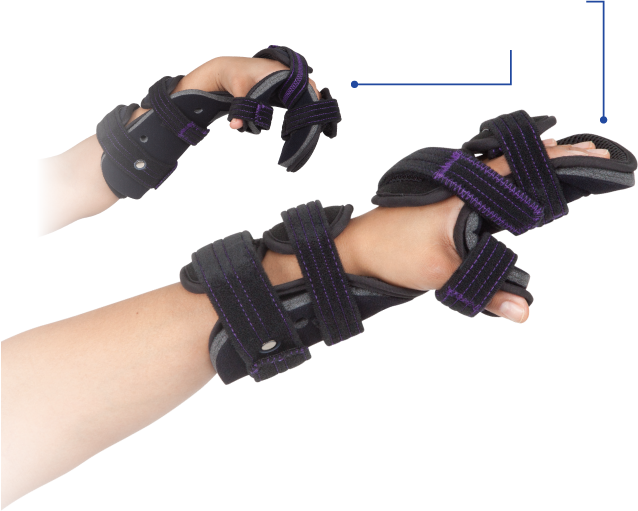 Allows Metacarpophalangeal (MCP) joints to be placed in an extension for extensor tendon injuries, or flexion for joint injuries.
C-BAR
Maintain webspace of thumb allowing a good sweeping position for adjustable abduction, extension and flexion.
Ventilation for easy breathing to help prevent skin macerations.
Secured rivets meet L-Code standards.

Unique, comfortable material made from the latest textiles offers easy cleaning, durability and venting to alleviate any skin maceration.

Removable Finger Separator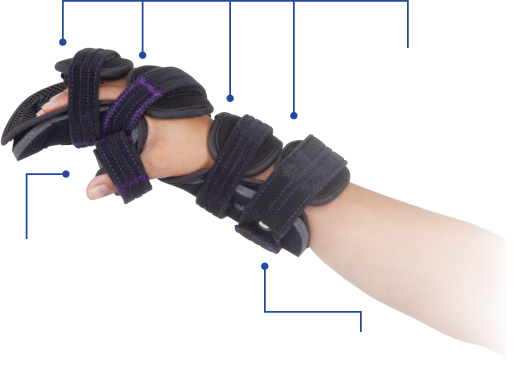 Dense foam padding provides improved wrist support.
Independent thumb strap allows custom adjustability for securing and supporting thumb in place.
All straps are fastened with a rivet to meet L-Code requirements. Each strap is rounded to prevent
shearing and offer maximum comfort and control.
The innovative design combines a malleable frame with dense foam padding for a lightweight, soft orthosis that supports like a moldable plastic splint.

Ultra-Ortho™ conforms to individual's progressive hand postures.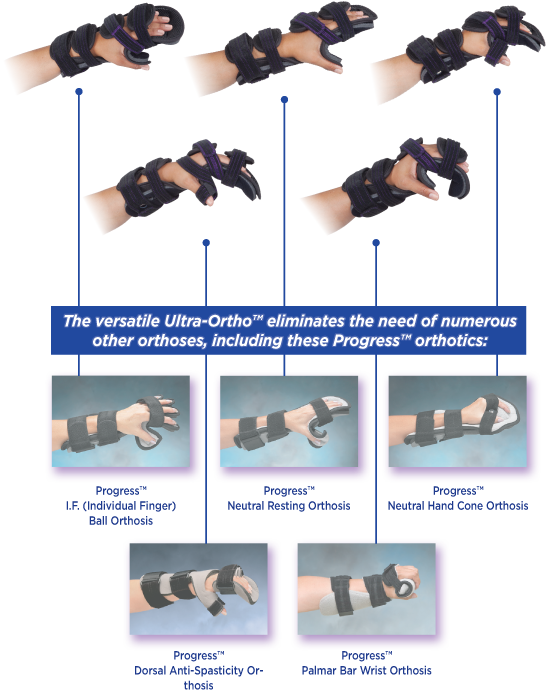 See what else North Coast has to offer!
Our full site search and categories are below: