White Glove Support is North Coast Medical's free technical support for Virtual Showroom™ e-commerce that is made available to approved affiliates of the Friends & Colleagues Affiliate Program. White Glove Support will not only assist in installing Virtual Showroom™ for you, but will also provide recommended updates for your website that will make your online store more visible to website visitors. The suggested website updates that are approved by you will also be made by our technical support team free of charge.
If you are an approved affiliate, and would like to take advantage of our free White Glove Support, we encourage you to use the White Glove Support link in your Affiliate Dashboard for personalized service.
Once the support form has been submitted, our team will begin by installing Virtual Showroom™, and then analyze your website for ways to increase store visibility.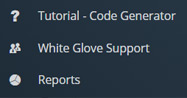 If you'd like to sign up to be an affiliate of the Friends & Colleagues™ Affiliate Program, click here. You'll get free access to the Virtual Showroom™ e-commerce software where you will make at least 20% commision on every sale.
For North Coast Medical to assist with White Glove Support, it is required that temporary passwords are created for us to access your website administration areas. We require that you change your ftp password, or website admin password after our technical support has been completed.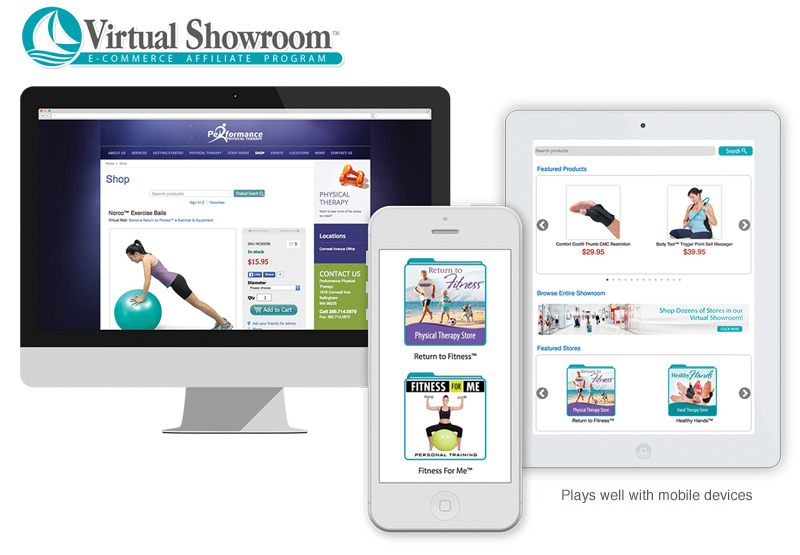 Virtual Showroom™ is our proprietary e-commerce software that provides Friends & Colleagues™ affiliates with an online store for their website. With only a single code snippet to place on affiliate websites, Virtual Showroom™ provides an e-commerce store featuring all of North Coast Medical's retail products wrapped into a design that seamlessly integrates into any website.